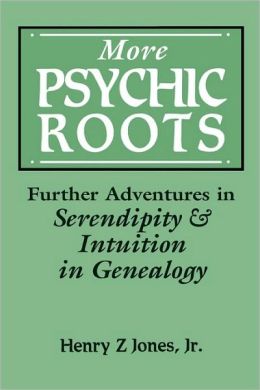 You are rolling along moving ahead in your genealogy research when something strange, maybe even bizarre, but wonderful happens and you get completely blown away. Genealogy is truly a remarkable pastime / hobby and if you aren't doing it, you should be.
I just had one of those bizarre, but wonderful genealogical moments over the last couple of days. It involves a local estate / probate case I'm working on for a local law firm, his ancestors, and dare I now say it my new ancestors. Oh yea, this one is a bit spooky for sure. But then those of you who know me and have attended my many genealogy classes over the years know that this is more the norm than the exception. Speaking of classes you can see my complete Spring schedule of genealogy classes over on the
Family Roots and Branches Blog
.
The story is a bit long to relate here on the blog. So you are just going to have to attend one of my genealogy classes at Tri County during the upcoming Spring semester if you want to hear the whole thing.
What this whole event boils down to is a whole new set of ancestral lines off of my Van Horn family (paternal grandfather) that were early Chester County, Pennsylvania, Quakers that came from Ireland's County Down and England.
I now have a family connection to the Harlan Family in America (link to their website is over to the right in the resources section and captioned on the graphic.
It really is truly unique when these sort of things happen to a genealogist. I truly believe that if we keep our minds open that in many cases they (our ancestors) will lead us to were we need to be to find them and embrace them as our family and kin. Put plainly, they want us to find them and we just have to be willing to look where we need to accomplish that task.
So the next time you have a hunch, thought, or a nudge, get off that couch, grab your genealogy database/Internet connection and follow up on it before you forget to do so. You may be missing a golden opportunity to add to your family history and genealogy.
Oh yea, and don't throw away that family Gedcom file you think isn't related to your family. That may change as new information comes to light.